OUR TEACHERS


Nargis Soldier
director & facilitator

I have over 20 years experience in childhood education. I am certified as a Montessori teacher (infant-6 years old) by the North American Montessori Center and Association Montessori International. I earned my Bachelor's degree in Business & Economics from Narsee Monjee University in Mumbai, India. I was introduced to the Montessori method over 20 years ago as I researched schools for my young son. I witnessed the positive results from the education and training my son received. Consequently, I was inspired to become a Montessori teacher. Since 1990 I've attended classes and gained experience in teaching the philosophies of Dr. Maria Montessori. I have a strong passion to educate children and this is evident in the positive results I have achieved with teaching and molding children under any circumstance. Because of my commitment to provide a loving, nurturing, constructive and advanced learning environment, I completed the Director Training Program from Bright From The Start and opened my own school in 2008-A.A.I.M.S Montessori School. I am also bilingual in English and Hindi. I addition, I am a certified yoga instructor and married with two adult children, Amryn and Amyn.

---

amryn soldier
director & facilitator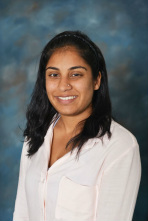 I am a graduate from the University of North Carolina at Asheville with distinction as a university scholar. I concentrated in Photography and Ceramics in the Arts program and played on the Women's Tennis team. I assist with the art activities and projects at the school including the photography and the decorating of the school. Most of my contribution to AAIMS lies in keeping the social media pages up to date, answering school inquiries, administrative work in the office, as well as photographing any special events that take place at school such as field trips, potlucks, performances and class photos. At any of these days you are likely to see me around with my camera! Some of my other activities include freelance portrait & wedding photography. I also assist in classrooms during transition periods for teachers.




---
Salima Sikandar
primary teacher - NAMC Certified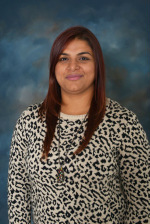 I am a certified Montessori Teacher for the Primary classroom, children 3 to 6 yrs of age. I received my certification from the London School of Montessori Teacher in 2006. I also received my certification in Children's Services from the Australian Institute of Language in Sydney, Australia in 2009. I have worked with children for last 4 years as a Lead Teacher and Assistant Teacher both in Pakistan and Australia. With my immense professional teaching experience, I am excited about the opportunity to work with all of your children at A.A.I.M.S. Montessori School. It's exciting to work at A.A.I.M.S. with young children because I know that there will be many new experiences and challenges, and I look forward to learn as we grow.

---
sumi soundappan
lead primary teacher - namc certified and CDA Credential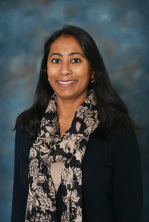 I am a certified Primary Class teacher. I live in Suwanee with my wonderful husband and two children. I hold a Child Development Associates and Montessori Teaching Diploma for children ages three to six. I have more than seven years of experience in the Montessori Primary classroom. I also have experience in teaching GA Pre-K. I believe in Dr. Maria Montessori's saying "free the child's potential and you will transform him into the world". I am sure that in the Montessori setting with proper teaching techniques, I can guide children to reach their full potential. I love doing arts and crafts with children and I always amaze their imagination. My hobbies are gardening and drawing. I do portraits with pencils and charcoal. I am so glad to be a part of A.A.I.M.S. Montessori and very excited to work with your little ones.

---
Alicia Parker
elementary Teacher- Namc Certified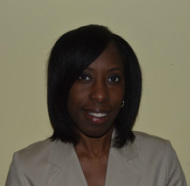 My name is Alicia Parker and I am a full time teacher here at AAIMS. I have a bachelors degree in Accounting from Saint Leo University. I was a stay at home mom for 5 years and now I am transitioning into the teaching profession. I am a certified Montessori teacher. I am married with three children and two have attended AAIMS as students. I enjoy working here with the children as well as all the teachers.I am very excited to be teaching at AAIMS and hope to positively influence all my students to love learning!

---
Semeen Babar
GA Pre-K Assistant Teacher Paraprofessional Certification

Maria Shepard
GA Pre-K Teacher CDA Certification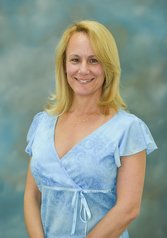 My name is Maria Shepard and I am an assistant teacher in the primary classroom. I obtained my bachelor's degree in Psychology at the University of Monterrey, Mexico. I received my CDA and Paraprofessional certificates in Georgia. I have worked with children for many years and have a passion for my career. It is so exiting and rewarding for me to be part of our children's constant growth and development. I recognize the importance of providing children with positive learning experiences that will enhance their interest in learning now and in the future. I would like to thank you for the opportunity to work with your children and be part of the amazing team of AAIMS.


---
Latha Venkatesamoorthy
toddler room teacher CDA Certification

Diana Brunner
toddler room teacher CDA Certification

Afsaneh Hadadi
toddler room teacher CDA Certification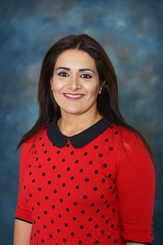 Hello! My name is Afsaneh. I have a bachelor's degree in Persian Literature from Firouzabad University in Persia. I've been living in Georgia since 2006. I am married and have one son. I am currently working as an assistant teacher in the toddler room. I enjoy working with children and being apart of AAIMS Montessori School team. I believe in Montessori and how it guides children; helping them to be independent and creative. My goal is to continue helping children prepare academically, socially, and emotionally for their future.

---
Mehry Yazdanpour
Cook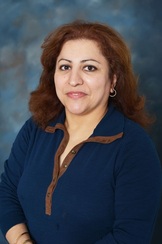 Hello! My name is Mehry and I am from Iran. I also received my diploma from there. I've been married for 24 years and have 2 children. My son is in college to become a Pilot and my daughter is in middle school. I love to cook and bake. I've been in America for 9 years. I have been employed with AAIMS since 2013 and I love it here. I started working at AAIMS so that I can be around children and your children are really special!

---